Air operated diaphragm pump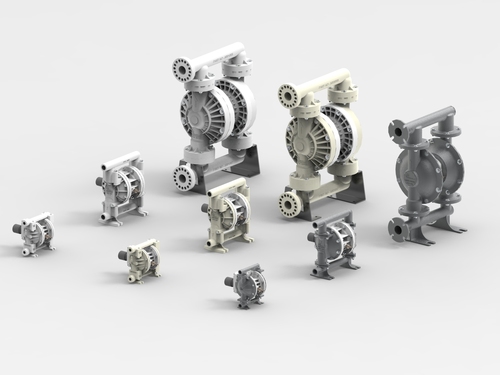 Air operated diaphragm pump
Product Description
Nirmala Pumps & Equipments established in 1989, Since that time our main focus is to provide quality process pumps. By providing unique solutions to critical pumping applications with the most cost-effective, reliable and energy-efficient pumps.
The main sectors that we focused on were the chemical, pharma and textile industry. At this time the latter was particularly successful in Gujarat and Ahmedabad was in many ways its beating heart. Therefore the demand for pumps continued growing.
Throughout its history, Nirmala has made a commitment to the pursuit of excellence, customer satisfaction innovation, research and development and market knowledge. It is this commitment, along with keeping alive the innovative spirit and customer-focused culture that Mr.Ajmera left behind, that has undoubtedly made us one of the market leaders in the industry. By keeping these values in mind, Nirmala also continues to set the standard in operation and performances, constantly introducing new technologies that will help bring AODD pumping technology into the future.
As the industrys workhorse, the time-tested ADS Series combines elegant simplicity with robust and reliable performance that end users have come to depend on for more than 20 years. With its wide range of sizes and material offerings, end users count on the ADS Series to deliver the consistent performance promised for challenging applications.
Ideally suited for industrial applications calling for a durable chemical pump, it uses synchronised air distribution system (ADS) technology with only 3 moving parts, enabling it to be simple to operate and efficient with an easy-to-repair design. Featuring a plastic center block and lube-free operation, the ADS Series provides you with the flexibility and reliability you need for your application.